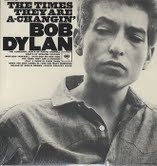 Running a picture agency has been challenging with the growth of a free internet jettisoning models but for a few exceptions. The web has been destroying value: lower revenues for clients, pressure on prices, new pure players without legacy systems, surge of free content. As Bob Dylan sang, "The times they are a-changin'". I believe the internet is maturing and I see four opportunities for growth:
How the industry can find opportunities for growth in the mobile world
The mobile internet has exploded with the iPhone and if it still is estimated to 1.8% of the internet audience worldwide, it already generates income through its business model, the application stores. The Market for applications will grow from $ 6 billion (March 2010) to an estimated $ 17,6 billion in 2012, or 50 billion downloads, according to Comscore. So brands and publishers will find a new channel which will immediately benefit the picture industry.
How the iPad will transform the strategies of the publishing industry
The iPad revolution is under way with business models, most likely advertising but also subscription revenues for clients. Expected sales for 2011 range to 13 million units, and that's without other tablets from competitors. Tablets build on depth of editorial or advertising content, creating the need for additional photos or videos. Le Nouvel Observateur, a French news magazine which is launching its iPad version, has asked all its agencies for free usage until the end of the year 2010 of images sold to the print version. Quickly, when revenues will pick up, this usage will be paid for. To see how publishers can evolve, take a look at this video about Wired's vision of their own transformation.
How the long tail effect impacts microstock
Everyone wants to go "web": it's the long tail effect. All these newcomers, small or large, B2C or B2B, will need content and it won't be all free. Microstock makes sense and prices are going up. As Serban Enache, Dreamstime 's CEO said at Cepic, "Between 2004 and 2010, the maximum price has grown from $1 to $17 for RF or $50 for extended RF. Avenues for Microstock are specialization, localization and new products such as logo or 3D, as launched by iStockphoto (Getty).
How video could create new revenu streams
Demand for professional video content is growing, stimulated by extensive usage by consumers on platforms such as YouTube. The ongoing tests to monetize traffic through advertising show how the players look towards an exit out of the "all free" model. According to Comscore, in the US, 68% of e-commerce website use video, against 18% 18months ago. These emerging revenues will create new financial streams for footage providers. New players like Akamedia, exclusively focusing on video, get ready to take a piece of the online video market estimated by e-marketer to $5.2 billion by 2014.